On Saturday January 18th, our Grand Prior, H.E. Sir Jose Gomez KC*HS, led 35,000 enthusiastic faithful in the 2020 OneLife LA Walk for Life. The walk started from La Placita Church to a huge gathering held at the LA State Historic Park.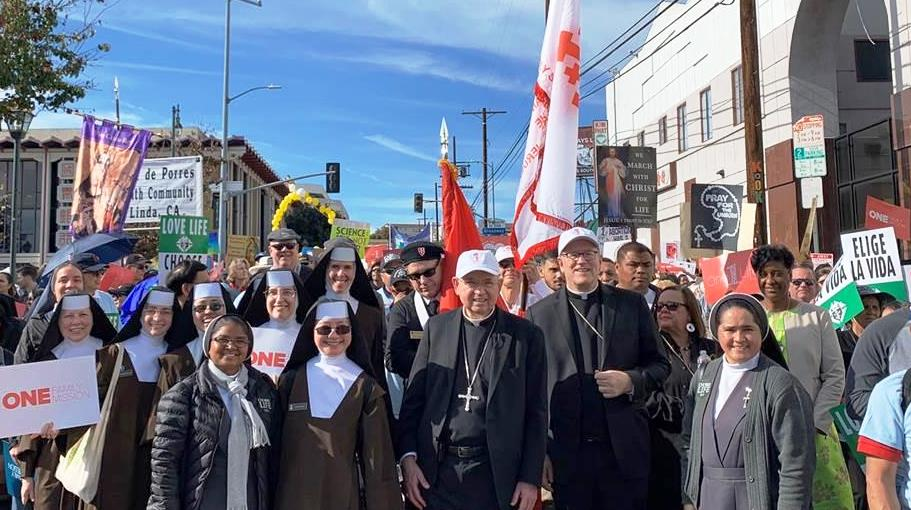 Joining our Archbishop Gomez were members of the Equestrian Order and Regional Bishops including the Very Rev. Sir Marc Trudeau, KC*HS, the Very Rev. Sir Robert Barron, KC*HS, and the Very Rev. Sir Joseph Brennan,KC*HS, Bishop of Fresno. Members of the Order were represented in the walk which was coordinated by the Knights of Columbus, led by Sir Richard Marciniak, KHS, and assisted by Sir Don Keegan, KGCHS.
Throughout the march and just behind the Archbishop and Bishops, the flag of the Order was proudly carried, flanked by the flag of the Order of Malta.
Deus lo vult.
Submitted by Sir Dennis and Dame Susan De Pietro, Los Angeles Area Co-Councillors